Realtors
At Boca Title & Escrow, each step is managed by one designated team member right from the start.
Buyers & Sellers
Boca Title & Escrow will help you in making arrangements with Oppenheim Law, our sister company so …
Developers & Builders
Services for real estate developers and real estate builders. Boca Title has served influential builders and real estate developers in Florida.
Are you a passionate real estate investor or a promising investor with a particular interest in real estate investment? Are you looking for a reliable, trusted and experienced partner that will help you achieve your dreams? Well, your purpose matters but your partner is your ultimate pillar that you need to consider. Our Boca Raton title company, a division of Weston Title & Escrow, is what you need. This is a Boca Raton title company that offers title services within the United States, in the State of Florida. With the great reputation that the Weston Title & Escrow has, you can rest assured that our title Company in Boca Raton will also meet all your needs. Boca Title & Escrow does title examinations, title searches, facilitation of closings and the issuing of a title insurance policy at the end of these real estate transactions with the significance of insuring your financial investment to you as a buyer and/or a lender. Basically, the title firms are quite competitive in terms of pricing depending on how accurate they are when it comes to their searches, the ability to deal with title issues conveniently and carry out a smooth and prosperous closing all in a seamless process to the involved parties.
Investors
At Boca Title & Escrow, each step is managed by one designated team member right from the start.
Foreclosures
Oppenheim Law, our sister company, manages real estate matters regarding Foreclosure Defense, Boca Title & Escrow plays a . . .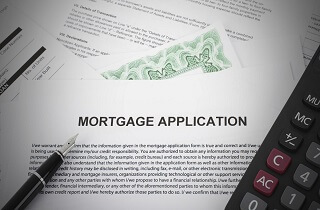 Refinancing
Boca Title helps homeowners thinking of refinancing their Florida homes for a quick hassle-free closing.
Title Company Boca Raton
Our Boca Raton Escrow services are geared towards the provision of outstanding customer service through competence, interaction, and innovative technology that exhibits their determination for customer success. Our Boca title company will search for adjustments in all areas that will ensure that its driving force is felt by all the parties involved in real estate transactions. The Company's objective is to endeavor to make every step a smooth and prosperous encounter for the consumer. The Company prides itself on topnotch customer care title services. More so, it  is keen on running its functions ethically, strictly adhering to moral conducts and in stringent accordance with all the regulations, the rules, and laws required by the State, as well as Underwriter and the common Code of Conduct. In addition, the Company has a sense of transformative entrepreneurship that incorporates from perceiving ourselves as an associate with our clients and the general community.